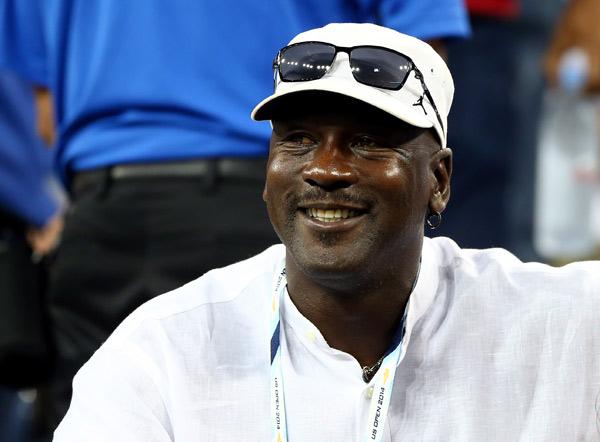 Michael Jordan headlines a long list of professional athletes who attended some of Week 1's action at the US Open. Jordan, who took in his first ever tennis match Tuesday night, was seated in Arthur Ashe to watch his good friend and Nike pal, Roger Federer.
Jordan was in Flushing to promote a new limited edition line of Nike tennis shoes featuring the Jordan brand style and logo as well as Roger Federer's 'RF.' Nike coordinated His Airness's visit as a marketing ploy to drive sales of the shoes, released Wednesday after Federer debuted the new look in his second round match.
"I know nothing about tennis," Jordan said in a courtside television interview.
However, several other non-tennis professional athletes in town are big fans. Check out some of the many sightings below:
Henrik Lundqvist, New York Rangers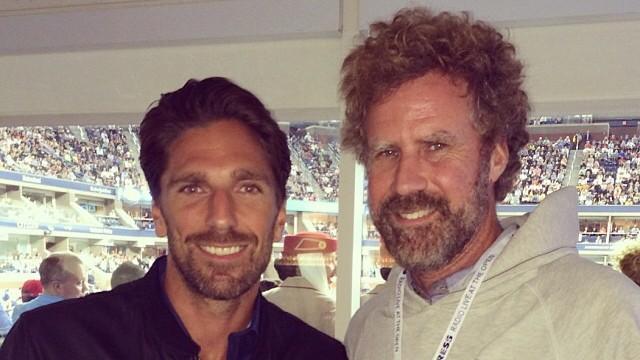 Swiss-born Lundqvist, seen here with Will Ferrell, is the goalie for the New York Rangers. He is the only goaltender in NHL history to record 30 wins in each of his first seven seasons
Nastia Liukin, Five-Time Olympic Medalist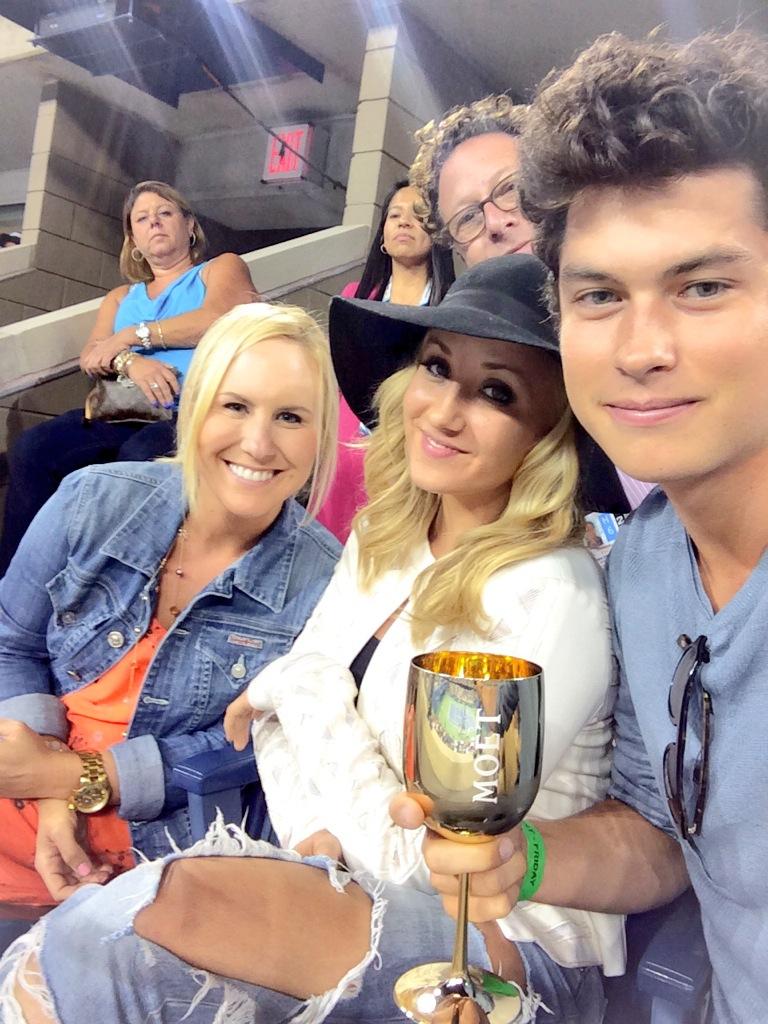 Nasita Liukin is a retired Russian-American gymnast. She is the 2008 Olympic all-around gold medalist.
Sergio Garcia, PGA Golfer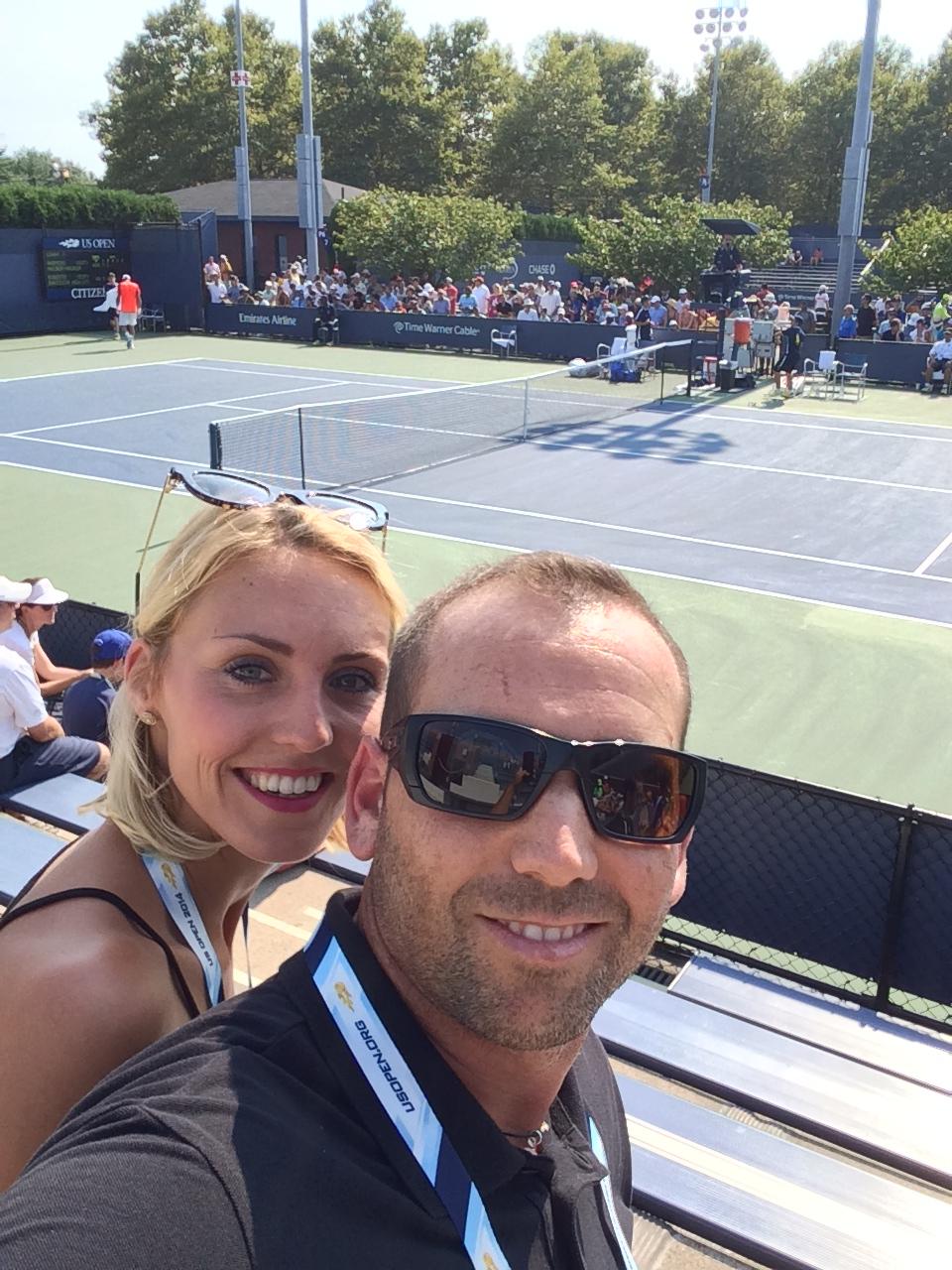 Garcia is a professional golfer from Spain. He has over 20 international tournament wins in his career, including The Players Championship in 2008.
Bubba Watson, PGA Golfer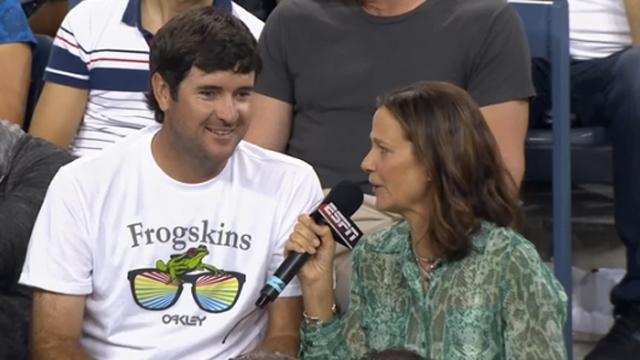 A two-time Masters champion, Bubba Watson is currently third on the PGA Tour's 2014 money list.
Matt Harvey, New York Mets
Currently on the 60-day DL, New York Mets starting pitcher Matt Harvey crossed the street from his home field to watch Friday's US Open action.
Danilo Gallinari, Denver Nuggets
Gallinari of Italy was also spotted on the grounds during Friday's tennis. The 26-year-old Italian is a starting forward for the NBA's Denver Nuggets. He was with the New York Knicks from 2008 to 2011.
Amar'e Stoudemire, New York Knicks
Knicks center Amar'e Stoudemire provided water to neighboring tennis fans in Arthur Ashe on Thursday. Stoudemire is often spotted around the city's big events, so it was no surprise to see him in Flushing.
Who will we see in Week 2?