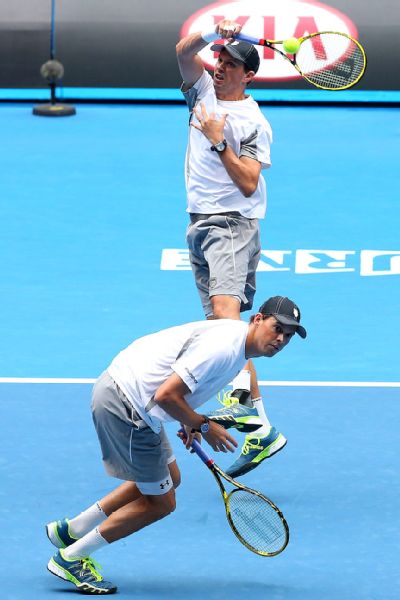 Bob and Mike Bryan reached the quarterfinals of every Australian Open over the last ten years. They advanced to the finals of the tournament in nine of those ten years. But that streak ended Monday after a surprising defeat in the third round to unranked Eric Butorac and Raven Klaasen in straight sets.
The loss is mind-blowing to me because, honestly, I didn't know they were capable of losing. Like, ever. Especially not in Melbourne. Six of the Bryans' 15 Grand Slam titles were won in Australia and it was assumed they would be around in the end to play for a seventh in 2014. But Butorac and Klaasen, whoever they are, had other plans in mind and shocked the doubles world with an upset.
With the loss the Bryans join Serena Williams as Australia's top seeds who will be watching the rest of the tournament from home. Women's No. 3 seed Maria Sharapova was also handed an early exit on Monday, another one of the many upsets in the first four rounds.
Nobody's safe in Melbourne this year. If the Bryan Brothers can get knocked off, anyone can.