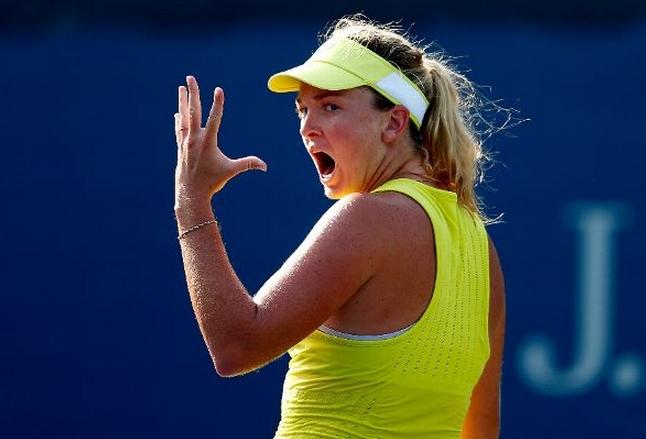 CoCo Vandeweghe is not in a good mood after suffering a 6-3, 6-3 loss to Carla Suarez Navarro, the tournament's No. 15 seed, on Court 11. The 22-year-old Vandeweghe, playing in her hometown of New York City, couldn't control her temper as she watched the match fade away to Suarez Navarro.
Down 2-5 in the second set, she took her anger out on chair umpire Fiona Edwards for giving her a racket abuse warning. Vandeweghe had just smacked her racket against the net but did not believe it warranted a warning. The American then chucked her racket out onto the court during a changeover, and according to the New York Times' Ben Rothenberg, called Edwards, "bush league" and "freshman level."
After the match, Vandeweghe refused to shake Edwards' hand as she stormed off to the locker room, still visibly upset.
The loss makes eight Grand Slam appearances for Vandeweghe without escaping the second round, and one meltdown she'll wish she could take back.
As for Suarez Navarro, she'll see Kaia Kanepi in the third round of the Open. Kanepi won the best match I've seen here thus far, a three-set, back-and-forth battle with 24th-seeded Samantha Stosur. It came down to a tiebreaker and neither player was going away easily. Kanepi really had to earn the victory.
Cheer up, CoCo.