Australian teenager Nick Kyrgios crashed the Aussie Open second round party when he upset Benjamin Becker in the tournament's first round earlier this week. The 18-year-old is 102 spots behind Becker in the ATP rankings at No. 183 in the world, but he's the one who advanced when the two met for the first time in their careers. Kyrgios won 6-3, 6-7 (5-7), 6-2, 7-6 (7-2) to set up today's match with Benoit Paire, the No. 27 seed.
Another young Australian, 17-year-old Thanasi Kokkinakis, made an even louder noise when he defeated 73rd-ranked Igor Sijsling, ranked 497 places above him. The win set Kokkinakis up with a second round match against world No. 1 Rafael Nadal in Rod Laver Arena later today.
Together, Kyrgios and Kokkinakis won the boys doubles event at Wimbledon in 2013, months after they faced each other in the boys singles finals in the 2013 Australian Open. Today, they'll each try to shock the tennis world again by advancing in the Australian Open with another improbable win.
Before we all jump aboard the Kyrgios and Kokkinakis train for their upcoming matches, we should take a minute to learn a thing or ten about the two youngsters who call themselves the "Special Ks."
1.) Nick chose tennis over basketball.
He showed early signs of potentially pursuing a basketball career when he represented ACT and Australia on the hardwood at a young age, but he hit a fork in the sports road at the age of 14 and hung a left to focus on tennis, leaving the hoop dreams behind.
That has proven to be the right decision thus far.
2.) Thanaki took the longest victory lap ever.
Soaking it all in following his first round upset win, via
+Australian Open
.
3.) Nick is afraid of the dark, heights, snakes, sharks and being alone.
Kyrgios admitted to his fears in his "Kia Open Drive" interview at this year's Australian Open.
One thing he's not afraid of: Benjamin Becker.
4.) Thanasi's favorite movie is Superbad.
"Wait... you changed your name to McLovin?"
5.) Nick takes mirror selfies.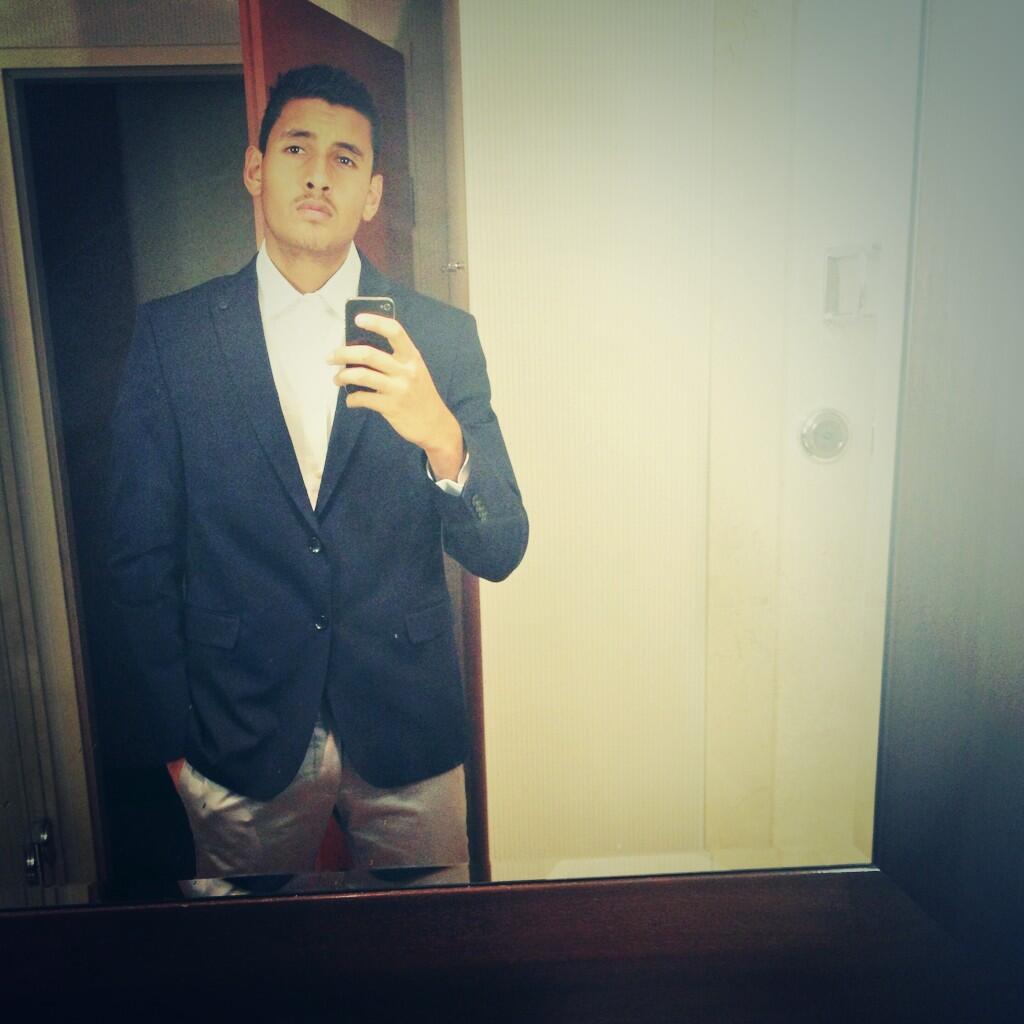 But he doesn't smile. Real men don't smile for selfies. You know that.
6.) Nick has a crush on Victoria Azarenka.
Kyrgios admitted to falling in love within 20 minutes of being around Azarenka during a recent event. But when asked who he would like to "pash" (that's Australian for tongue kiss, according to Urban Dictionary) on the WTA, he went with the obvious answer: Maria Kirilenko.
7.) Thanasi has a crush on Liz Hurley.
Hurley is engaged to a famous cricketer but Kokkinakis would still love the opportunity to take the English actress on a date.
She's 31 years older. Sound the cougar call.
8.) Nick listens to Lil Wayne and Rihanna.
And here I thought all Australians only listened to Keith Urban and Gotye.
9.) They both love the NBA.
Nick is a fan of the Boston Celtics, while Thanasi follows the Los Angeles Clippers.
So don't mention Doc Rivers next time you see them practicing together.
10.) They're in trouble today.
Paire and Nadal? Good luck with that, boys. You especially, Thanasi.